Most Accredited
UK & EU TEFL course provider
Official Partner
of employers
94% of customers
recommend us
Get Certified to Teach English as a Foreign Language during COVID-19

Discover how to teach English online or abroad from the international TEFL experts. Gain a lifelong teaching qualification from the comfort of home and begin working quickly as a conversational language teacher online.
There has never been a better time to get certified and hired to teach English; demand for online lessons globally is limitless.
Regulated TEFL Qualifications
Our Level 5 government regulated TEFL courses guarantee you the highest standard of teacher training. Plus, offer you ultimate flexibility, study on the go with the Premier TEFL app.

There are one billion people currently learning English around the world. At least 250 million of them are at home, unable to go to work or school but still want to improve their English.
There are millions of fluent and native English speakers who are also at home, unable to go to work or school. Just like you, they want to upskill, do something meaningful and earn a reliable income.
There is a practical course that gives you the skills to take your English language skills and teach day-to-day English online. It's called TEFL (Teach English as a Foreign Language) and we are a globally respected and trusted provider of it.
There are dozens of online English teaching platforms hiring right now. Some seek as many as 1,000 new recruits monthly, connecting eager students and teachers. And more good news? You don't need to know a foreign language to teach English.
be part of the solution
Students need to learn English and they need people like you to become short (or long) term teachers to help them achieve their education goals.
Reach into the homes of English learners around the world, from the comfort of your kitchen table and begin earning a competitive salary.
Course of the Month
Courses
240 Hour Expert TEFL Course
£439.00
Perfect for beginners and for teaching online. Teach English confidently with the ultimate fast-track TEFL training package. Gain the essential 120 hours of core teacher training plus separate specialist classes in teaching young learners, business English and exam preparation.
View Course
Recommended Courses
The best TEFL courses to start teaching English online
Tefl Graduate Testimonials
What Our Teachers Have To Say
Ayman Alabadleh
I am fully satisfied with the 120-hour Advanced TEFL course I did, well explained, organized and summarized materials. I successfully completed all modules, and proudly got my certificate. Now, I have many techniques to apply, not only as a teacher, but also as a language-learner. I strongly recommend it.
Wendy Plantz
All of the courses are flexible and super easy! That really matters when you're working as a part time student and working at the same time. I was really satisfied with the content of the material as well.
Maria Elizabeth Lara Sanchez
I'm so happy to have found Premier TEFL because you have the perfect specialist teaching courses, that I need to complement my formation as an English Tutor!
Joanna Twardowska
Premier TEFL is perfect for me, I can learn with my cat or a rabbit on my lap, in between my lessons, at my own pace on my mobile phone. I love the short videos, examples and I am testing new methods every lesson I conduct. I feel like a student again, thank you! My students love my lessons even more, I didn't know it was possible.
Premier TEFL
Why are we the best choice?
Good question! It's something we ask all new customers… we're loved for our 4.6 star reviews, course quality and value for money. On top of that, we're proud of our 14-day money back guarantee, lifetime study access and government regulated training too!
Meet the Team
SAY HI, CHAT TO US
Premier TEFL Blog
Be inspired by super-star teacher stories, sharing their real classroom experiences. Discover how to get hired to teach online with a winning demo video and polished résumé. Let's get you virtual classroom-ready!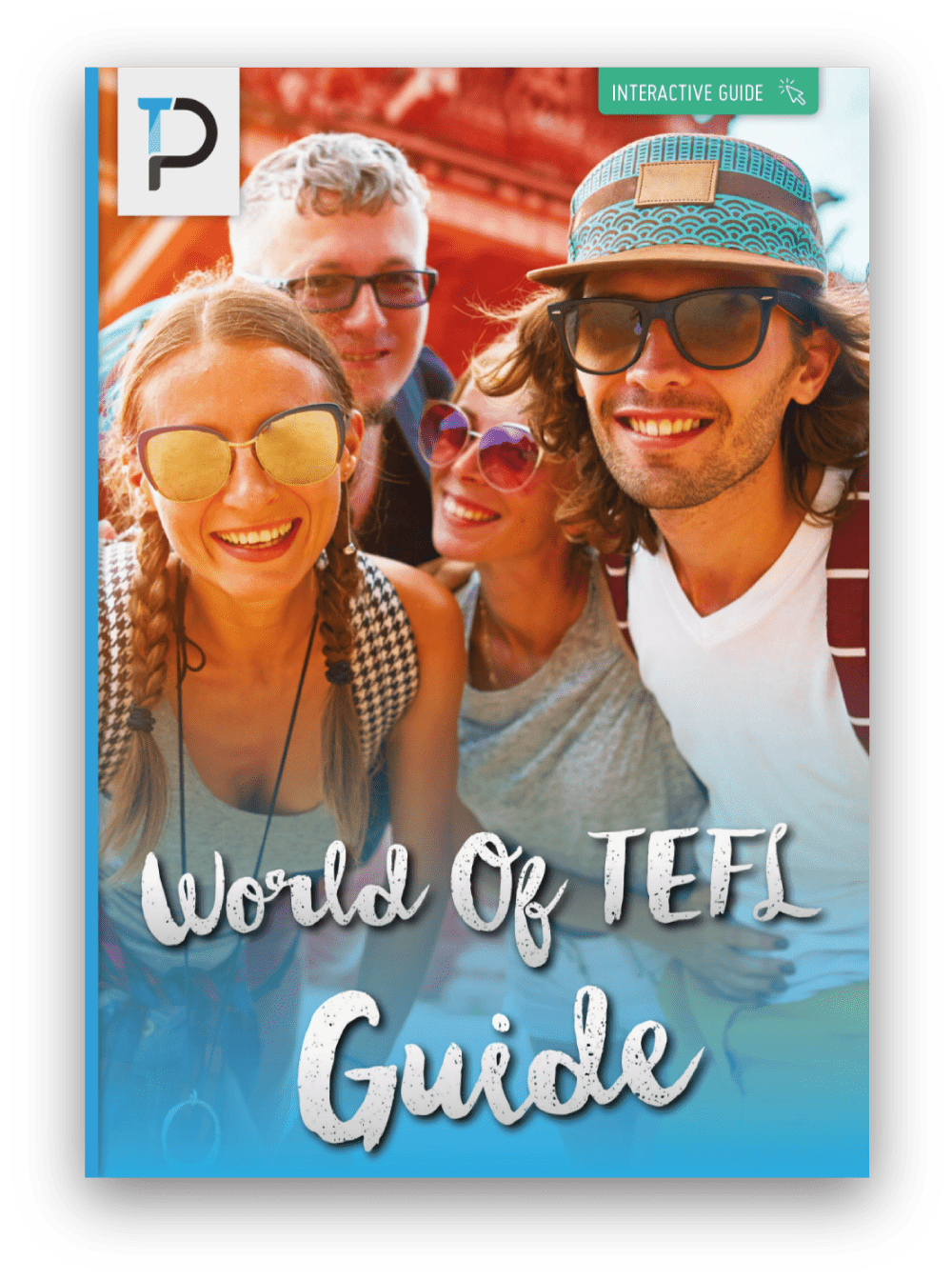 PREMIER TEFL
WORLD OF TEFL
GUIDE
Our 26-page TEFL brochure has everything you need to know to get started as an English teacher. Find out which TEFL course is best for you, learn about different internship opportunities and hear from our alumni. This comprehensive brochure has you covered!
Our Story
So, what's our history? Well, since you ask, it all began more than 25 years ago when one of our founders, Deirdre, landed back in the UK after four years abroad teaching in Japan, China, Australia and finally the mountains of Greece.
Her life had changed so profoundly that she wanted to pass her knowledge and ideas to others. And so, she did. With passion and determination, she founded a TEFL company that was to change the concept of teaching abroad for hundreds of thousands of people. She set about creating the first online TEFL course and worked with thousands of volunteers from all over the world.
She still has that same passion and knowledge today, but perhaps more importantly, empathy with fellow hopeful travelers as she has been exactly where you are now… standing at the beginning of something truly life-changing!
Is TEFL for you?
Do you have what it takes to teach English as a foreign language? Take our 3-minute quiz to see if your passion for education and cultural awareness make the grade.
Take Quiz
Experience the Premier TEFL App
Download our App!
Free for all Premier TEFL trainees, gain the ultimate flexibility when becoming teacher certified.
Course Access on the Go!
At home, on your daily commute or while traveling abroad, have full access to your coursework, 24/7.
Get Qualified!
Earn your TEFL qualification on any mobile device and be ready to apply for high-paid teaching jobs quickly.